There are countless images of Earth revolving around the internet but some are fascinating due to the place and time at which they were taken. The above cover image was taken by NASA's Curiosity Mars rover that shows Earth as the brightest point of light in the night sky. Moon can also be seen just below the Earth in the annotation. [1]
Apollo 17
The image below was taken by the crew of Apollo 17 on December 7, 1972, during its voyage to the moon. It is one of the famous images of the twentieth century showing Africa, Asia, and Antarctica. The image was taken with a handheld Hasselblad camera. [2]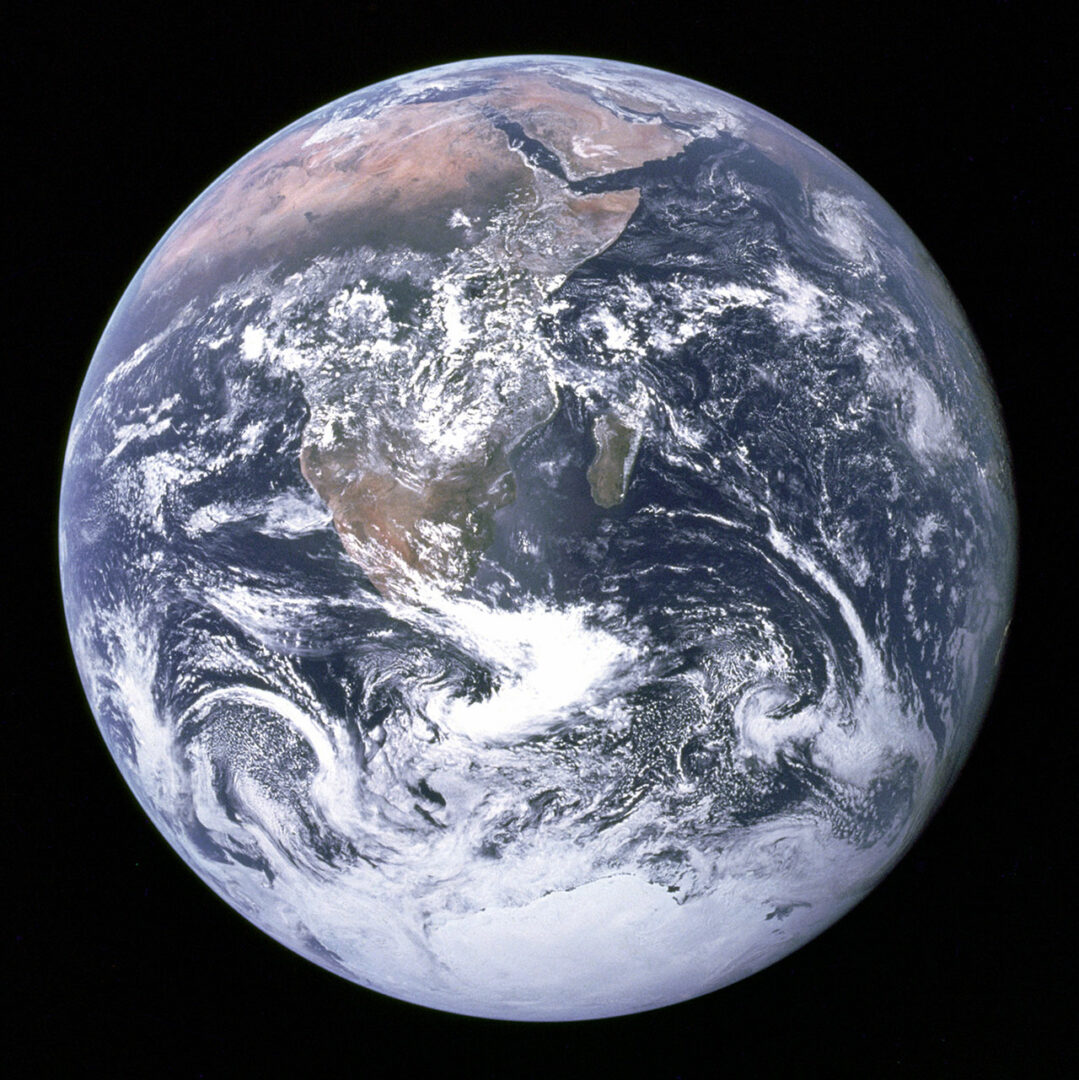 Earthrise
The Earthrise is a photograph of Earth and some of the Moon's surface taken from lunar orbit by Apollo 8 astronaut Bill Anders on December 24, 1968. [3]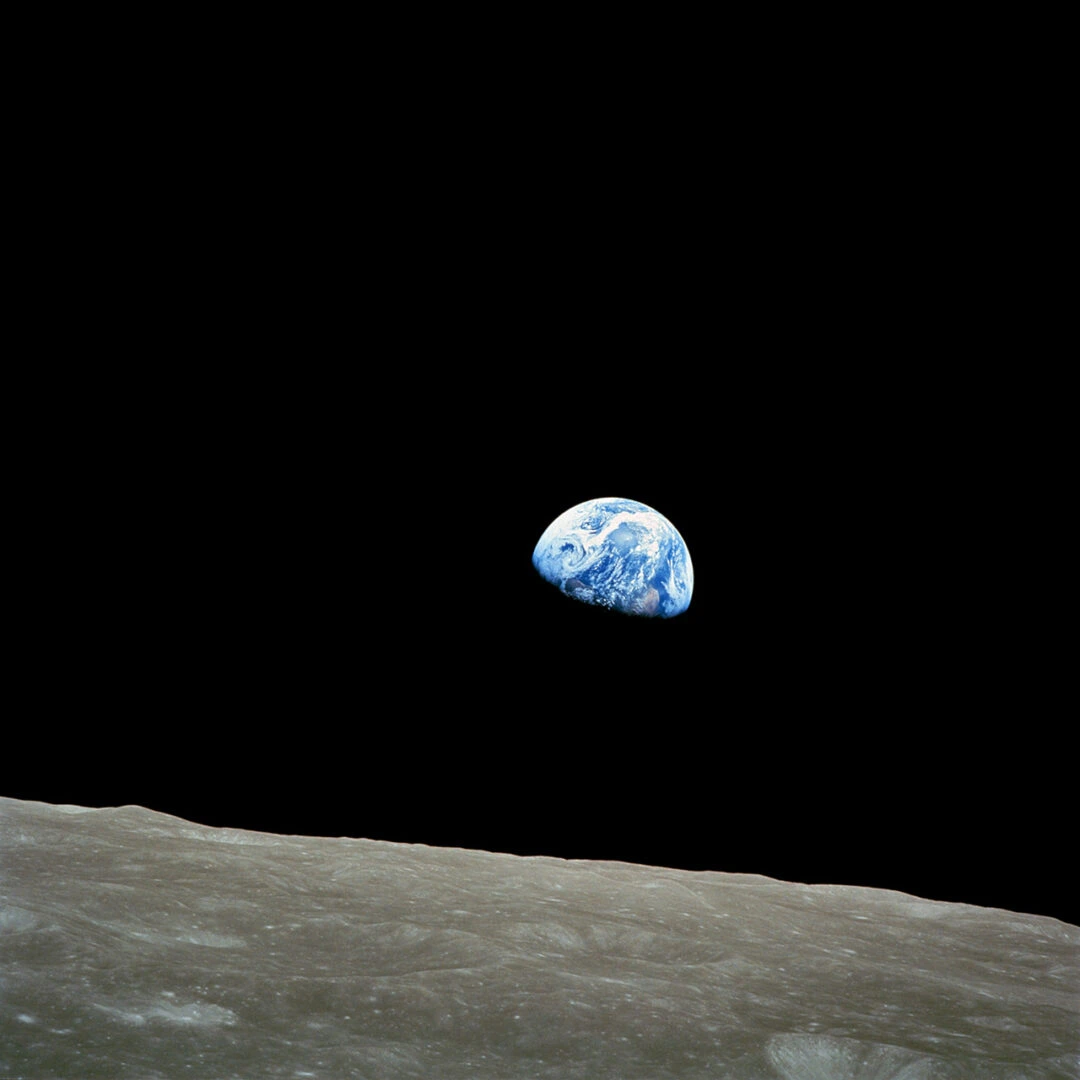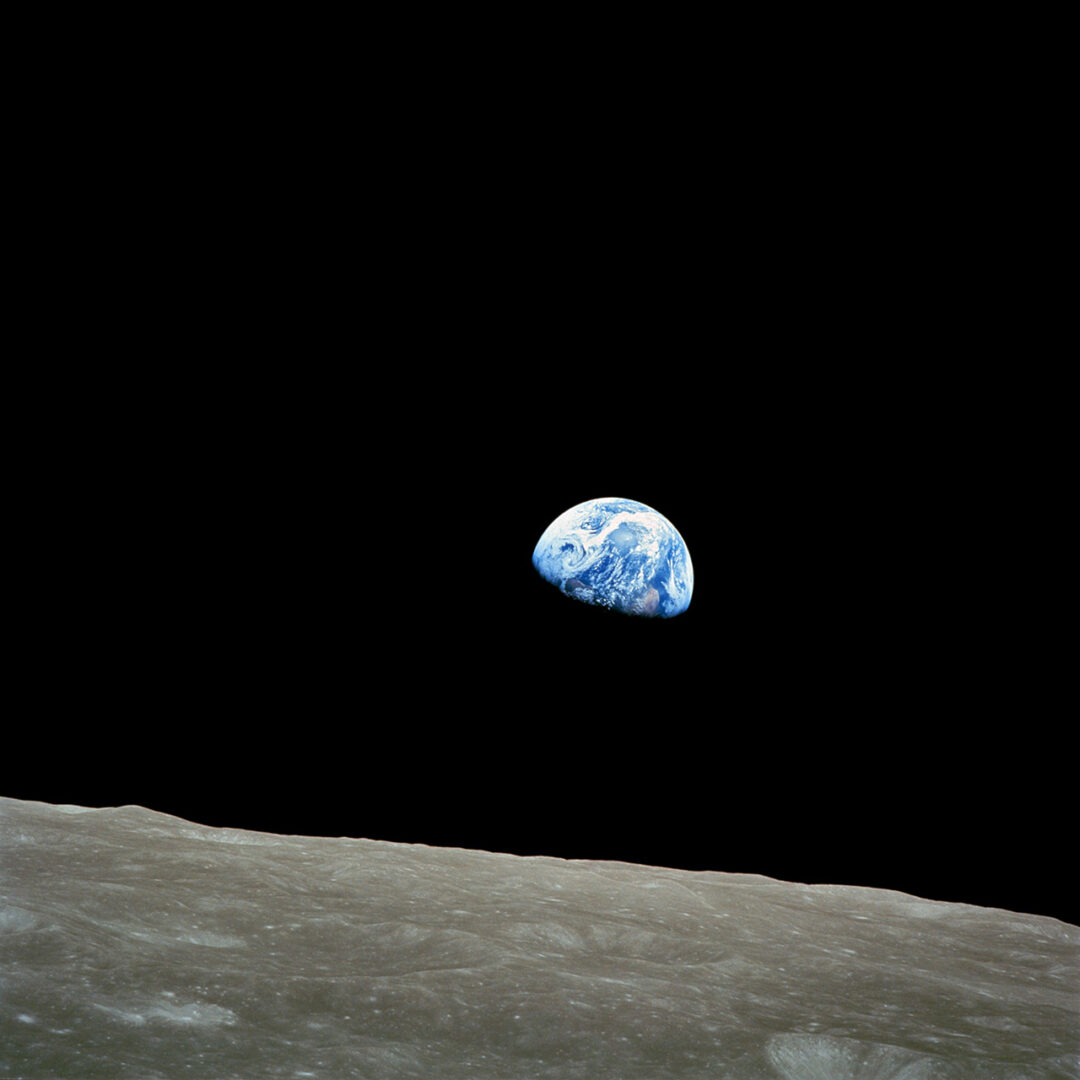 Martian Earth
Below is the image of Earth and Moon as seen from Mars taken by Mars Reconnaissance Orbiter using a High-Resolution Imaging Science Experiment (HiRise) camera on October 3, 2007. The image was captured when Earth was 142 million kilometres (at 142 kilometres per pixel) from Mars. [4]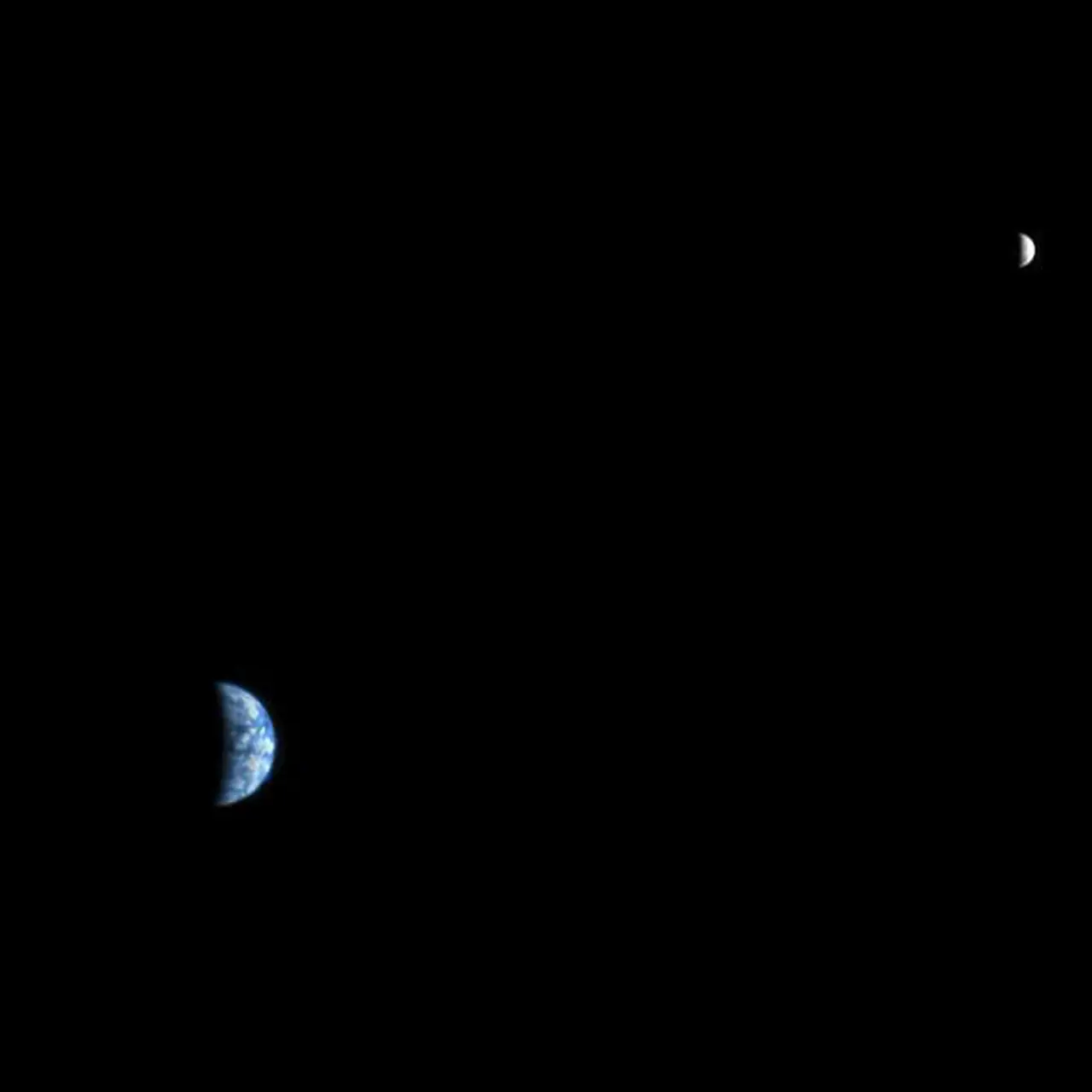 The pale blue dot
The famous image "Pale blue dot" is the first-ever image of Earth taken from a distance of 4 billion miles (approximately 6437376000 kilometres) from Earth by the Voyager 1. [5]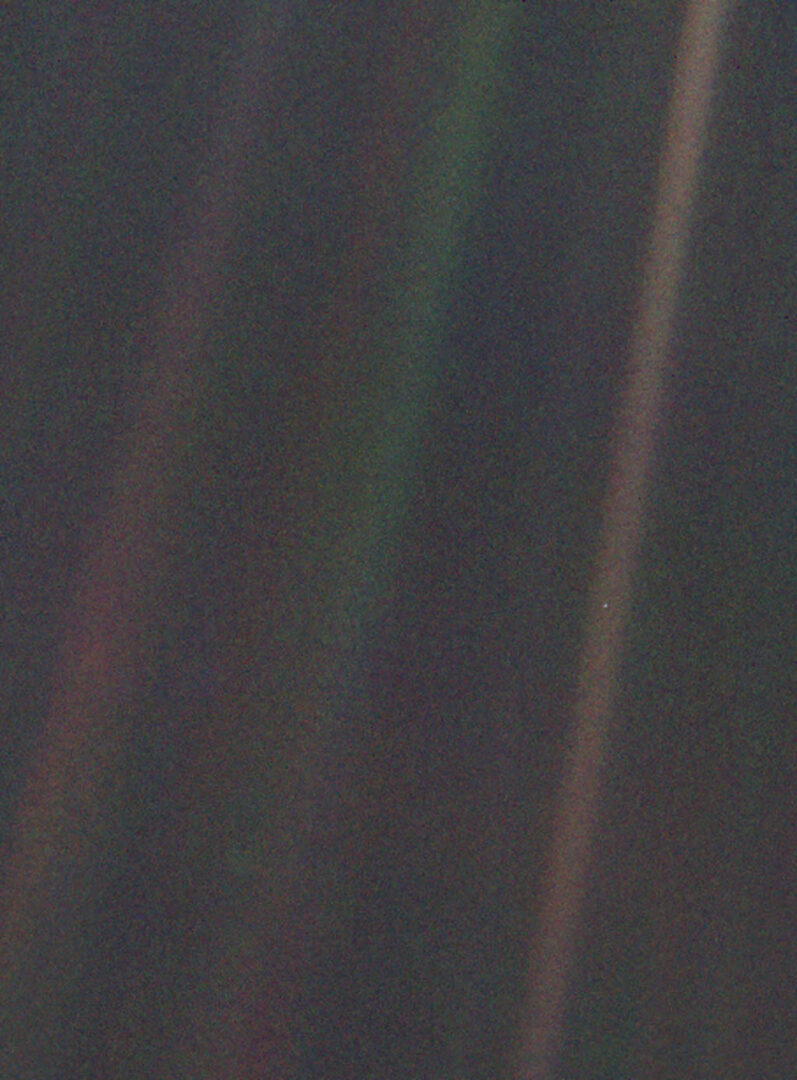 Sources
1. PIA17936: Bright 'Evening Star' Seen from Mars is Earth
2. Blue Marble – Image of the Earth from Apollo 17
3. Image of the Earth rising over the Moon from Apollo 8
4. Earth and Moon as Seen from Mars
5. Solar System Portrait – Earth as 'Pale Blue Dot'